---
Have your best friend always with you in the car!

This dashboard duckie will be your number 1 buddy. Always looking fresh, Watch out, he might steal yo girl!  The dashboard duckie grabs everyones attention, a great way to start off a conversation with a smile or a laugh!

Features:
Makes sound when you squeeze it
Sticks great to any dashboard
Made out of non-toxic sillicone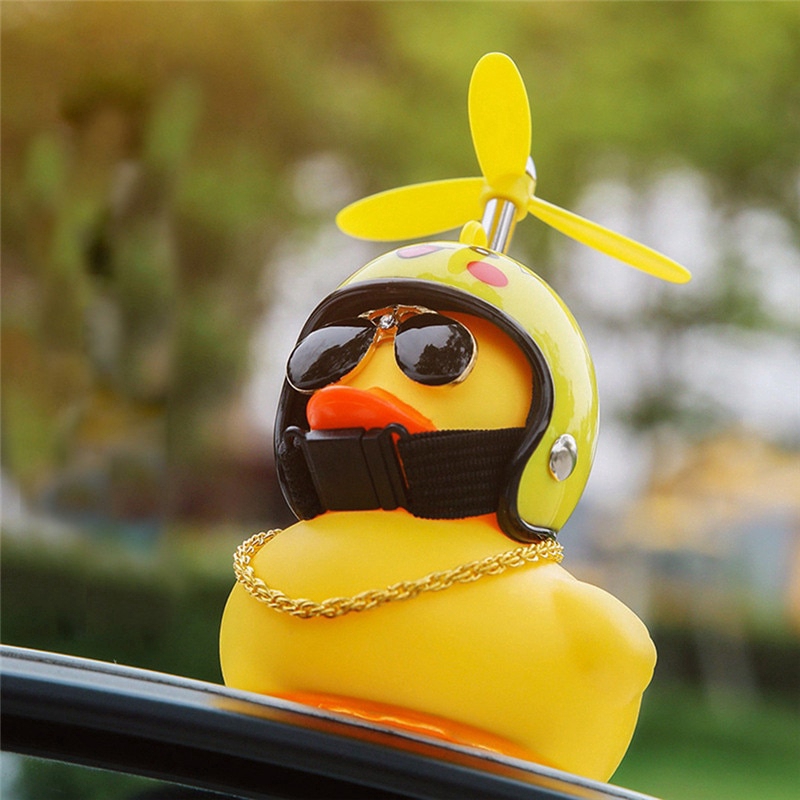 What the dashboard duckie includes:

- A golden necklace
- A helmet
- A screw and a propellor
- A double-sided sticky cover
Cool trick:
Stick your dashboard duckie near a ventilator in your car and make the propellor spin endless.
Don't leave your duckie all by himself and buy him some friends, the more friends (Duckies) you buy the more discount you get!


Order now and get:
A discount code for your next purchase!


Free shipping for orders over $30


3-5 day shipping to the United States.
Having questions? Click here to check the Faq page (Frequently asked questions).
This section doesn't currently include any content. Add content to this section using the sidebar.